Courtney Mays Kimball
REALTOR, SRES®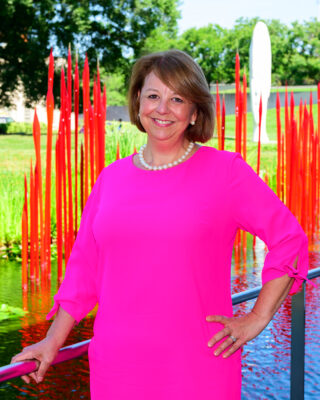 Let me introduce myself! My name is Courtney Mays Kimball, and I have been a Realtor with the Deborah Edgar Real Estate Group since 2018. In addition to assisting clients who are buying and selling homes, I am also a Seniors Real Estate Specialist, SRES®. Prior to joining the group, I enjoyed a successful career in interior design. My husband and I live in the Northside of Richmond and have two adult children. Clark works for a commercial real estate developer in Northern Virginia and Reid attends The Faison Center for Autism. I grew up in Roanoke, Virginia, where my mother still resides. Why did I become a National Association of Realtors, Seniors Real Estate Specialist? Please read on…
In 2016, as my parents prepared to move from their home of 49 years to an independent living apartment in a CCRC (Continuing Care Retirement Community), we had no idea how to progress through the process. We knew this was what they wanted, and we tried to help them navigate the waters to locate a top-notch facility where they would thrive and receive excellent care.
When they say, "it takes a village", I believe they are referring to this process! Raising children, even one with special needs, was a cakewalk compared to the process of finding a CCRC for our parents and eventually getting them happily settled.
This move was daunting, as you can imagine. It involved locating a Realtor to sell their beloved home, helping them downsize 49 years of memories to prepare the home for photos and listing, and holding their hands as the idea of leaving home set in. We changed their address on documents and mailings, measured furniture to decide what to take and what would fit in the new apartment, arranged for movers, kept the peace as best we could as family treasures were handed down, sold items that were not moving with them, disposed of unsellable treasures, found contractors to make needed repairs to the home, washed windows, cleaned the gutters, arranged the furniture for staging, and then went back through the boxes they had already packed when we noticed there were too many boxes for the small apartment. You probably get the picture!
We hired a very reputable Realtor in their area to sell the home. She did just that…sell the home. Unfortunately, she was not a Seniors Real Estate Specialist. At the time, none of us knew what an SRES could have done to assist us. Instead, we trudged through the year, tackling one portion of the process at a time, and ended the year mentally and physically exhausted.
We had driven our parents to several CCRCs in their area to find the one they liked most and where they qualified for entry. We knew very little, at the time, about the differences in CCRCs, and we had so many questions. What happens if you run out of money? Can we take the family dog? Do we need to move out once our ADLs, (Activities of Daily Living), reach a certain point? Is there on-site physical therapy? What happens when we can no longer drive? There were so many unknowns.
We dragged furniture around their house as we staged for photos and listing. We touched up paint, swung hammers, cut grass, shoveled mulch, replaced dated light fixtures, caulked tubs, and scrubbed the house clean. We drew floor plans showing where items would be placed in the new apartment, sold unusable pieces, and hauled the rest to donation centers. We eventually rented U-Haul trucks and took things to the dump that the donation centers would not accept.
With all this in my rearview mirror, I decided to become a Seniors Real Estate Specialist in September of 2021. Through this arm of my real estate business, I have set up a team of professionals ready and able to assist with all of the items I've listed above…and more! On my team are contractors, movers, packers and unpackers, elder attorneys, estate sales professionals, senior living placement experts, and even firms that will haul items away to donation centers. I have cleaning professionals, window washers, landscapers, picture-hanging contractors, area rug cleaners, and home stagers. I have a company ready and willing to assist if there is a need.
While you most likely will not need all of the services above, I can assist the senior and their family in making these connections, securing price quotes for the services, and scheduling the work needed.
As a bonus offered at no charge, I use my interior design experience to assist the senior by measuring all the furniture that the individual wants to take to their next residence. I provide to-scale floor plans with several ideas for furniture placement.
I am the Realtor, Navigator, and Hand-Holder through what can be the most daunting move of a lifetime. Whether you are a senior downsizing to a smaller home, moving to a 55+ community, entering into a CCRC as an independent resident, or entering Assisted Living or Nursing Care, I am here to assist. Not only am I an excellent Realtor and negotiator, but I am also a patient hand holder. I genuinely care for my clients and am here for them and their families.
This is my WHY!